Students to Guideline Geo Academy
We work together to develop the future talents in geophysics and geotechnical engineering!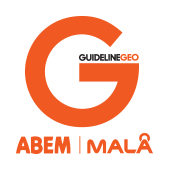 Guideline Geo is a world-leader in geophysics and geo-technology offering sensors, software, services and support necessary to map and visualize the subsurface. 
We provide complete solutions and applications expertise around the globe in four key growth areas: detecting and mapping groundwater, environmental and geological risk assessments, infrastructure site investigations and mineral exploration.
Our base for product development (R&D) is located in Umeå. 

Guideline Geo invites the most dedicated students to collaborate to research and develop new innovate world firsts. New solutions that go beyond talking about sustainability to make a real difference and real impact.
Examples of earlier projects are the world's first airborne drone with GPR, the world's first industrial AI for automated interpretation, the world's first multichannel system, and the world's first cloud-based platforms for geophysics.
Guideline Geo Academy is specifically designed for students (and graduates) who want to work with the latest technologies in a company with global presence.
We offer something quite different from other companies. The opportunity to challenge yourself, explore exciting areas and to fully experience how it is to work inside a world leading company. We will show you several examples of how our solutions are used all over the world. 
As a part of our academy, you will receive a personalized competence development plan as well as access to mentors who supports you through your journey with us.
We have a number of exciting projects and fields of interest such as:
Robotics, airborne and landbased drones and automated/self navigating instruments
Software development, Embedded programming .NET, AR, Deep Learning, AI and Data Science
Ground penetrating radar (GPR), Seismics, Resistivity, TEM och electronics
Interactiondesign, Industrial design, Human-Robot interaction

To thrive with us, we believe that you are curious, driven and innovative, who is not afraid of a challenge. 
For more information visit us as Guideline Geo Academy

Application
For this position we partner with our talent recruitment partner Talent(h)ify. If you have any questions don't hesitate to contact Hanna at hanna@talentify.s


Kontakt
Hanna Sjöberg
Grundare/Rekryteringskonsult & Employer Branding
Relaterade jobb
Vision & Mission
Vi hjälper talanger hitta rätt utmaning i rätt organisation.

Vår mission är att skapa en perfekt match mellan talang och företag.

Det gör vi genom att arbeta sida vid sida med noga utvalda samarbetspartners för att lära känna dem på djupet. Det ger oss en ökad förståelse för deras organisationskultur, värderingar och behov.
Det hjälper oss att säkerställa att matchningen mellan talang och företag blir rätt.
Om Talent(h)ify AB
Vi är morgondagens HR-företag med fokus på Headhunt & Employer Bradning som hjälper talanger hitta rätt utmaingar och rätt arbetsplats.
Genom att samarbeta med företag som tror på hållbart ledarskap och hållbara medarbetare som erbjuder sina anställda både professionell och personlig utveckling vill vi göra det lilla extra för våra talanger för att hitta rätt match.